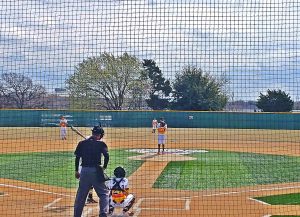 Texas Knights Baseball Camps are the Premier Baseball Programs For All Ages and Skill Levels. The goal of Texas Knights Baseball Camps is to develop the baseball player as a whole, by teaching the fundamentals and proper skills of the game in a fun, safe, and encouraging camp environment, while promoting team work, fair play, and a genuine love for the game. We have camps for all ages and skill level from beginner to elite! Please call us to learn more or to schedule a spot for your player (972) 505-1727
What we focus on
Player Performance
Improve balance, quickness, agility, and decision making skills.
Hitting Skills
Generate power with legs, finding the slot, and proper swing efficiency & mechanics.
Infield Skills
Quick hands, Soft hands, proper routes to the baseball, and lots of repetition.
Outfield Skills
Read steps, efficient & quick routes, Speed training & difficult catches.
Pitching Skills
Reading the hitter, finishing pitches, velocity training, repeatable mechanics.
Catching Skills
Receiving the baseball, blocking, and pop-times.
REFUND POLICY
At Texas Knights Baseball, we run training camps and events that may be registered for online. Refund policies will differ from event to event, depending on that particular event's structure. Please contact us at Texas Knights Baseball to receive our refund policy before you register for any event online.